Published on 24 June, 2019
|
Last modified on 1 November, 2022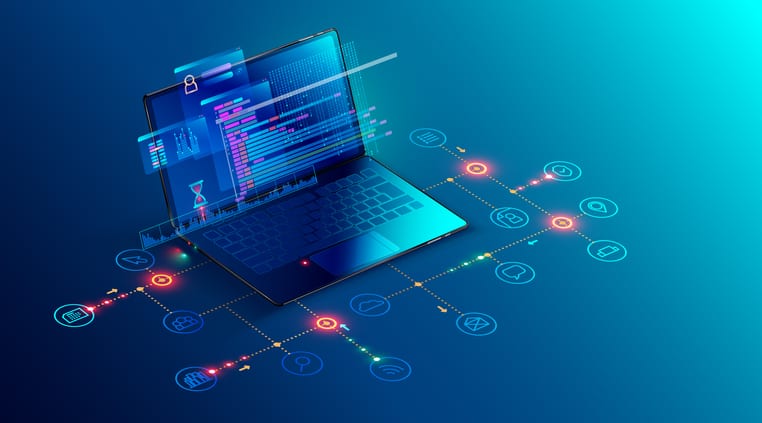 Picture this: You're a trainer who needs to get a million things done before your next session. Not only do you need to prepare a training plan, but you must deliver and have participants access materials prior to the start of class. There's no one around to help you, so you have to complete these tasks all by yourself.
Sound stressful? That's because it is.
Since the success of your training goes hand-in-hand with the challenge of managing classes, every trainer needs assistance with:
Content distribution

Overhead reduction

Streamlining operations
Thankfully, we live in a world where APIs (application programming interfaces) allow you to share content with classroom participants. See how the following benefits can start saving you precious time on mundane and inept duties.
Automation
APIs represent a set of routines and protocols within the software that follows a pre-defined logic and automates several steps via a single step from the user. Through automation, participants redeem digital content with a key code on any device at any time. This flexibility reduces operational overheads without a lack of security.
If you provide access to an ever-growing list of class participants, you can easily integrate your portal with APIs. Using access settings, a participant can receive content when logging into their class. Create once and keep adding users. This is just one of the many benefits offered by automation.

Unified Experience
API-based integrations allow participants to have a unified experience. You never have to compromise on the security of content with significant time savers like Single Sign-On (SSO), which provides companies like Apple with the ability to protect user privacy.
Using APIs, your content delivery will remain efficient and maintenance costs will be lowered too!
Try giving your participants direct use to corporate accounts. This will allow them to access content without logging in. Furthermore, it significantly reduces operational costs required to build and maintain the content distribution.
Monetize Content
Finally, API usage enhances your ability to monetize your content. With an application like Mimeo Marketplace, you can host and sell available materials on a branded storefront.
Instead of leaving materials to rot in the warehouse, coordinators are able to take an inventory of their branded content and put it up for sale online. From there, subscribers can order from the inventory and provide payment. Once materials are ordered, APIs send subscribers a redemption key as a part of their receipt. This key can then provide subscribers access to their purchases.
Not only do APIs provide convenience to subscribers, but they also put coordinators in charge of their own storefront and help it function with ease.
Overall, APIs can enhance the implementation and automation of your operational tasks. Creating a logic in your software improves user accessibility of digital content. Not only will your end users be pleased with an easy-to-use process, but your software will see increased efficiency.
Speak to one of our experts today.
A representative will be in touch with you in the next 24 hours. See how much you can save.
Fill out the form to get a 10 minute demo. A representative will be in touch with you in the next 24 hours.
It's easy to print your business documents online with Mimeo.
No Order Minimums
Print from Wherever You Are
Budget-Friendly Prices
Overnight Delivery
API Integration
Warehousing