Marketing Folders Your Way
Make an impression with professional marketing folders. Share important organization news, update investors with quality graphs and charts, and increase engagement with announcements and invitations. No matter what you're printing, you are in complete control to produce the marketing folders of your dreams.
Marketing Folders are perfect when you need:
High-quality graphics like photographs, charts, or illustrations

Professional color matching to CMYK or Pantone values

Premium paper stocks like silk finish or card stock covers
---
Marketing Folders that Wow
When to Print Marketing Folders
Marketing Folders are a great way to stay in touch with customers, investors, employees, or members of your organization. Send printed marketing folders when you have exciting news that you want to make sure doesn't get buried in email inboxes.
Print that People Notice
Your amazing graphic design means nothing if your marketing folder is printed with color streaking or misaligned binding. Mimeo guarantees high-quality print delivered on-time, no matter where in the world you need it. That includes professional binding, premium paper stocks, full-bleed color printing, and more.
Deliver Marketing Folders Directly to Your Audience
We deliver to up to 500 commercial and residential addresses in one order. That way, you only have to build the marketing folder one time and hit "submit." We'll take it from there while you move on to the next item on your to-do list.
Learn More
Tips for Printing Marketing Folders
We've learned a thing or two about printing marketing folders in the last 20+ years. Here are the tips we recommend for mailing marketing folders that make an impression:
Choose the
Size
Choose the printed folders size to organize or store your documents. They come with an included business card slot and customizable inside pockets.
Upgrade to
Color Wisely
Save money by printing only the cover and graphics in color. The rest of your marketing folder inserts can be printed black-and-white, stretching your budget that much farther.
Play
with Size
Sometimes, less is more. Opting for a half-size product might catch your audience's attention more than handing over a full-sized document.
Don't Forget
the Paper Stock
Choosing a premium paper stock like silk finish can be the difference between a marketing folder that someone glances at and one they literally never want to put down.
How to Print marketing folders
It's easy to print marketing folders with Mimeo. Create custom marketing folders for investor relations, employee communication, member engagement, or other projects with Mimeo's online, on-demand print platform. Just connect to a Mimeo Representative to get started!
Upload

Add your finished marketing folder insert design files to your free Mimeo library.

Customize

Choose from standard options like color printing, paper stocks, and binding, or give us special instructions.

Print

Approve every change in the virtual proof, including real-time price quotes.

Ship

Whether you need overnight delivery to an event location or to send copies to 100 residential locations, we'll make sure your marketing folder is printed and shipped on time.

Talk to us

Need some help? We're here for you
Frequently Asked Questions
We're here to make marketing folder printing as easy as possible. Here are answers to some of the most commonly asked questions:
More FAQs
You can upload PDF and Microsoft Word files to Mimeo Print. If you're looking to upload image files, Mimeo Print supports jpg, jpeg, PNG, gif, bmp, tiff and tif file types.
Mimeo Print's online proof will show you what your document will look like. If your content isn't quite fitting with the folds or cutlines of a document, we provide free templates for download. These templates provide guidelines and dimensions for your content layout in either PDF or Microsoft Word format.
Yes! Mimeo Print provides full visibility into your document's journey. Now you can see where each package is in the delivery stage up for up to 1,000 different locations.
Mimeo Print provides real time pricing instantly reflecting document specifications and changes. You'll always know your exact price prior to placing an order – no hidden surprises.
Even More Print Options
Don't stop with your marketing folder project. Print anything and everything under the sun with Mimeo, including: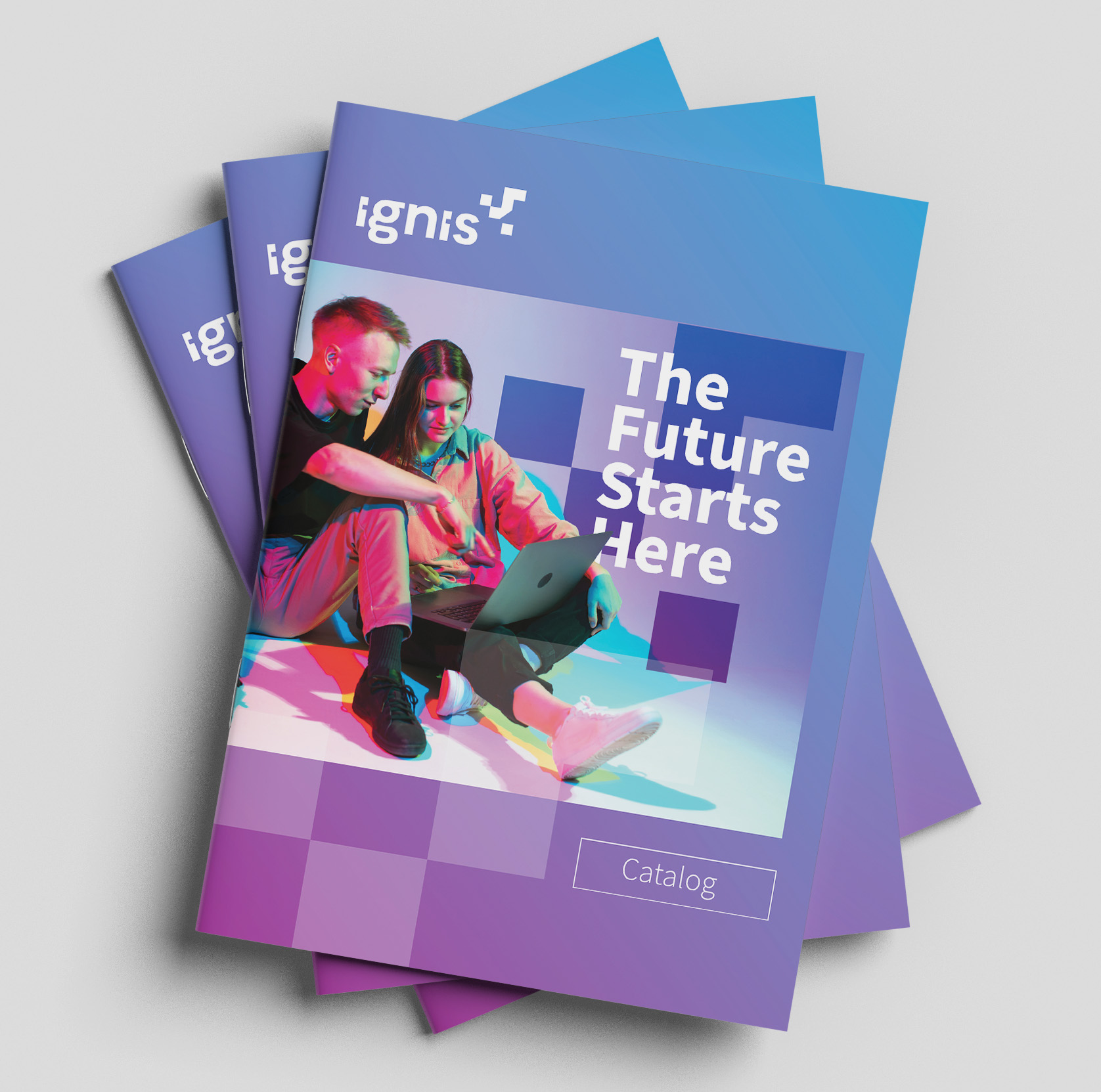 Catalogs
Showcase your full array of products, services, or projects in a custom catalog. Choose magazine-style binding and finishes to take it up a notch.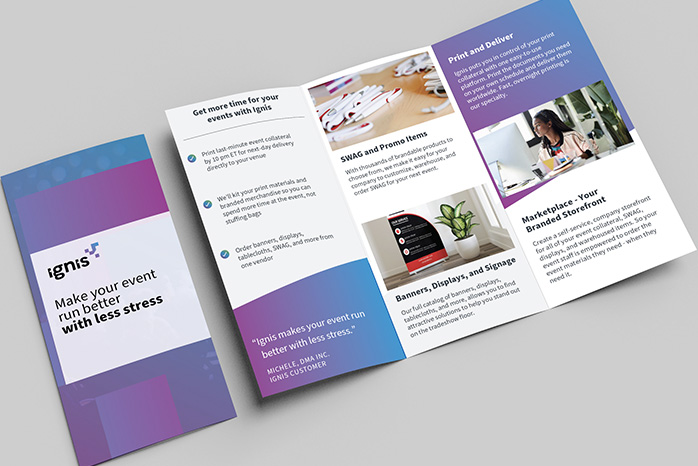 Brochures
Show off your brand with custom brochures. Add premium paper stocks, folds, and more to grab your prospects' attention.
Presentations
Share your pitch decks or investor reports in professional hard copies. Add covers, tabs, and premium color to make a splash.
You might be interested in…
Not sure where and how to start? Check out these resources to help you decide.
Schedule a Print Consultation
A representative will be in touch with you in the next 24 hours. See how much you can save.
Fill out the form to get a 10 minute demo. A representative will be in touch with you in the next 24 hours.
It's easy to print your business documents online with Mimeo.
No Order Minimums
Print from Wherever You Are
Budget-Friendly Prices
Overnight Delivery
API Integration
Warehousing