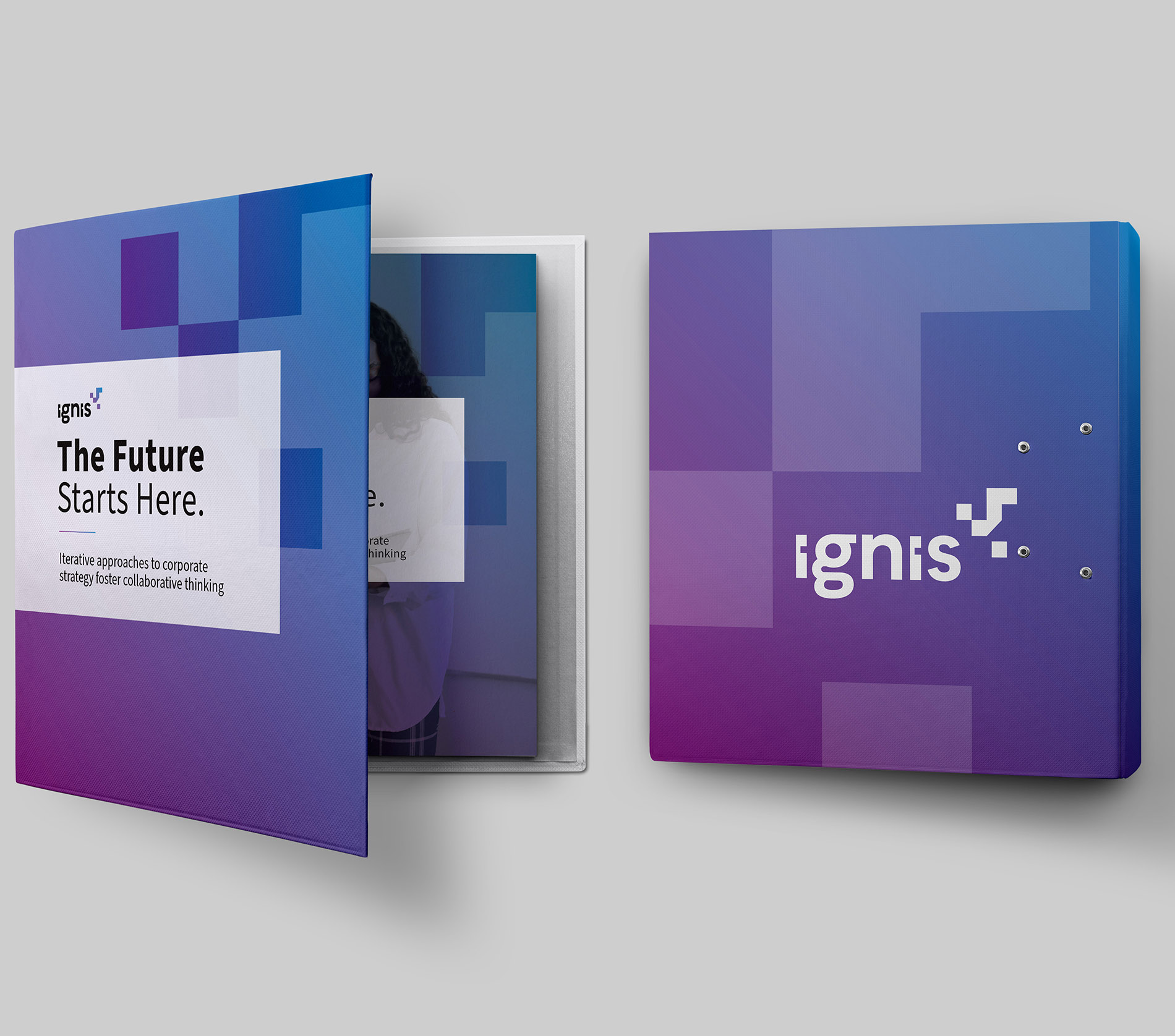 Proposals Your Way
Make an impression with professional proposals. Leave behind a pitch deck, submit a hard copy RFP response, or send project quotes with high-quality paper and binding options. No matter what you're printing, you are in complete control to build the proposal that will win you business.
Proposals are perfect when you need:
Professional covers, collating, and binding

Color inserts for graphs or illustrations

Last-minute printing to meet deadlines
Print the winning proposal with Mimeo. In our real-time builder, you'll watch a virtual proof update with each of your changes so you can order the document knowing that what you'll see is what you'll get.
---
Customize Your Proposal With Mimeo
Proposal Binding Options
- D-Ring and O-Ring Binders - Comb - Spiral - Saddle Stitch
Paper Stocks for Proposal Interiors
- Economy (20 lb, 75 gsm) - Value (24 lb, 90 gsm) - Premium White Paper (28 lb, 105 gsm) - Premium White Paper 100% Recycled (28 lb, 105 gsm) - Colored Paper (24lb, 90 gsm)
Card Stocks for Proposal Interiors
- White Card Stock (65 & 100 lb, 175 & 270 gsm) - White Card Stock 100% Recycled (80 lb) - Glossy White Card Stock (100 lb, 270 gsm) - Colored Card Stock (65 lb, 175 gsm)
Tab Insert Options
- Cardstock tabs - Recycled Cardstock Tabs - Mylar Tabs
Cover Options for Proposals
- Gloss Cover - Laminated Cover - Vinyl Covers
Slip Sheets Options for Proposals
- Colored Paper Slip Sheet - Colored Card Slip Sheet
Proposals that Win Business
When to Choose Proposals
Hard copy proposals win more business because they show how committed you are to the project. If you do it right, your prospect will be amazed by how your company delivers high-quality proposals that reflect your high-quality products or services.
Print that Wins Business
Your amazing sales pitch means nothing if your proposal is printed with color streaking or misaligned binding. Mimeo guarantees high-quality print delivered on-time, no matter where in the world you need it. That includes durable binding, premium color and paper stocks, and even wet signatures when necessary.
Stress-Free Proposals
Order your proposals on your timeline, even if that's the night before you are supposed to submit them. Place your order by 10 pm ET for delivery as soon as the next morning.
Deliver Proposals Directly to Your Audience
We deliver to up to 500 commercial and residential addresses in one order. That way, you only have to build the proposal one time and hit "submit." We'll take it from there while you move on to the next item on your to-do list.
Learn More
Proposal Design Tips
Here are some design tips we've learned over the years to submit winning hard-copy business proposals.
Choose
Durable Binding
You want your prospect to take their time reading your proposal, so make sure it is printed to withstand several readings. We recommend 3-ring binders that extend beyond the edge of your page to protect tabs and page corners from getting bent.
Upgrade
to Color Wisely
Save money by choosing specific sections to print in color, such as your cover, graph inserts, and anywhere your logo appears.
Add Tabs
and Slip Sheets
Help your prospects skip to the sections they care most about. Insert tabs or colored slip sheets between sections to make your proposal easy to navigate.
Don't Forget
the Paper Stock
Choosing a premium paper stock like silk finish might be the difference between a proposal that someone glances at and one they literally never want to put down.
How Much Does Proposal Printing Cost?
The price of printed proposals varies greatly. With Mimeo, make the most of your budget with per-unit prices that don't change based on volume. Reach out to get a detailed quote and to lock in our best pricing. 
Get a ballpark range for printing high-quality proposals with Mimeo with this pricing calculator. Schedule a call to set up corporate rates!
How to Print Proposals Online
It's easy to print proposals with Mimeo. Create custom proposals for hard-copy RFP submissions, sales deck leave-behinds, project pitches, or other projects with Mimeo's online, on-demand print platform.
Upload

Add your finished proposal design files to your free Mimeo library.

Customize

Choose from standard options like 3-ring binding, insert tabs with custom tabs, and premium paper stocks, or give us special instructions.

Print

Approve every change in the virtual proof, including real-time price quotes.

Ship

Whether you need overnight delivery to one location or to send copies to 100 residential locations, we'll make sure your proposal is printed and shipped on time.

Talk to Us

Need some help? We're here for you
Frequently Asked Questions
We're here to make proposal printing as easy as possible. Here are answers to some of the most commonly asked questions:
More FAQs
A killer proposal has 3 key features that make it effective.
(1) Demonstrate an understanding of the client's requests. A business proposal is all about the client and how your product or service solves their needs. 
(2) Organize using a thematic strategy. Develop a strategy that answers the client's requirements fully, leaving them satisfied you have the solution that solves their needs. 
(3) Strong design. Typefaces, font sizes, colors, pagination, graphics, and other formatting elements should be consistent and appealing. Don't let your proposal fall flat because of bad printing.
Mimeo specializes in last-minute proposal printing. Simply upload your proposal, format, proof, and place your print order by 10 PM ET, and we'll deliver it to your destination as early as the next morning. Our overnight proposal printing and shipping extends to almost any location in the entire world.
There are two main types of proposals: solicited and unsolicited. In the case of a solicited proposal, a company may release a Request for Proposal (RFP). The RFP will outline the requirements for a specific project and invite vendors to bid, via a formal proposal, to take on the project. On the other hand, an unsolicited proposal is not a response to a RFP. It is a written submission of details about a particular solution to a company with the purpose of winning a contract.
You can upload PDF and Microsoft Word files to Mimeo Print. If you're looking to upload image files, Mimeo Print supports jpg, jpeg, PNG, gif, bmp, tiff and tif file types.
Even More Print Options
Don't stop with your proposal project. Print anything and everything under the sun with Mimeo, including:
Presentations
Don't let your slideshow get lost in an inbox. Print high-end hard copies with binding, covers, and color printing.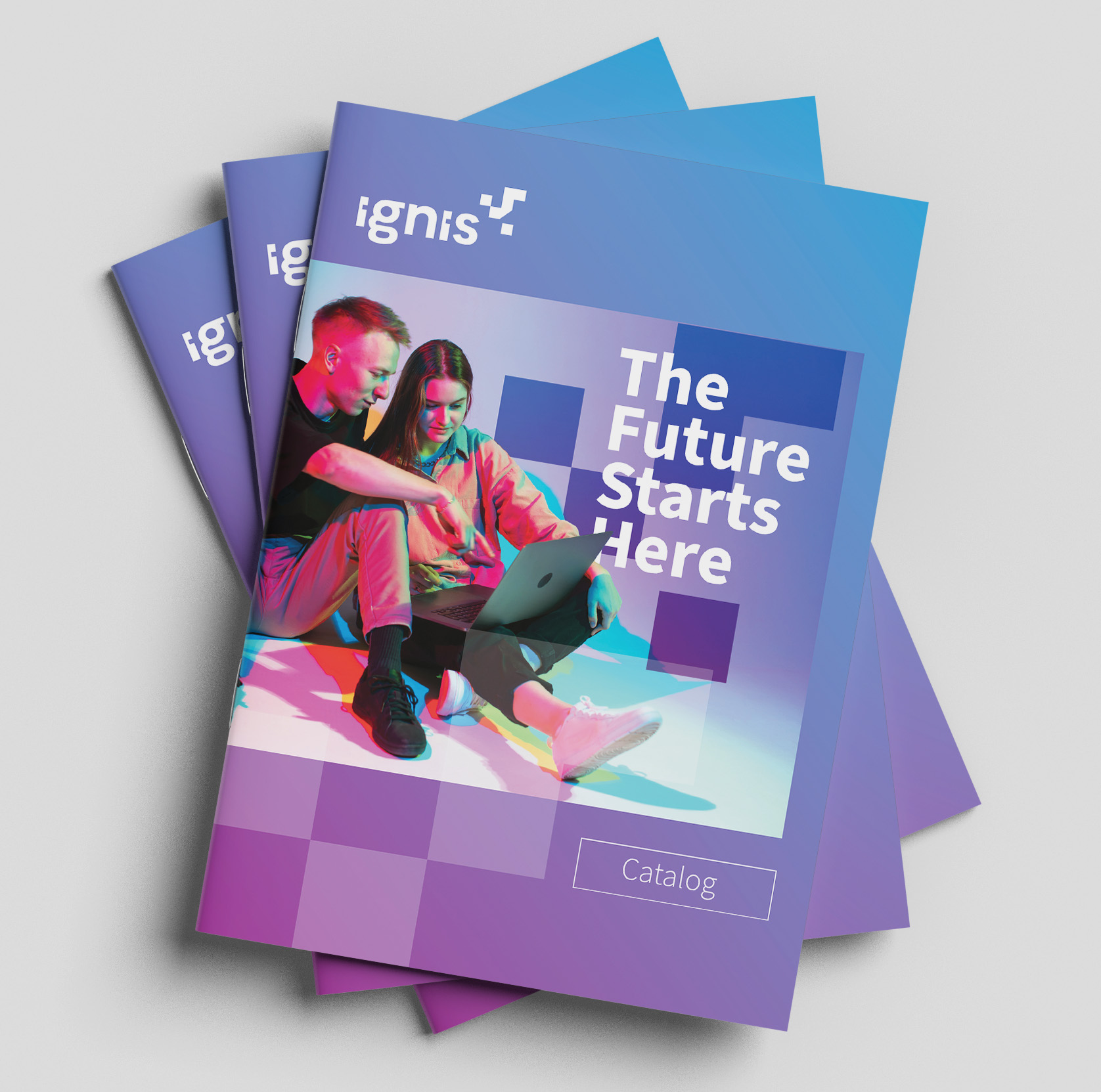 Catalogs
Show off your products or services in professional catalogs. With photographic-quality finishes and magazine-style binding, you'll make an impression.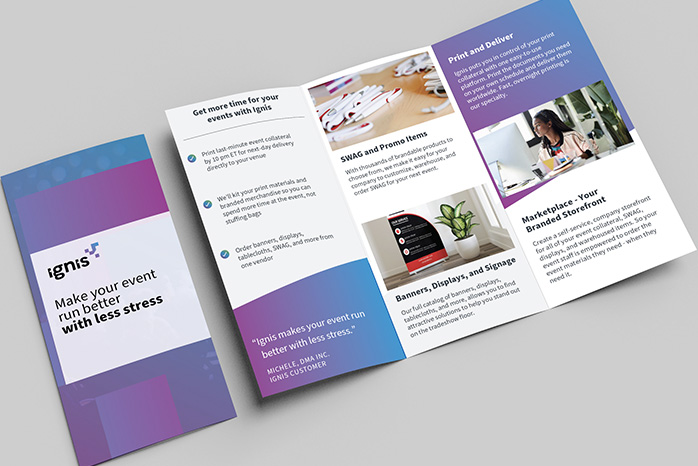 Brochures
Your brand has never looked better than in your custom brochures. Customize with full-color, gloss finish, and fold options like trifold to build the brochure of your dreams.
You might be interested in...
Not sure where and how to start? Check out these resources to help you decide.
Get Our Best Pricing for Printing Proposals
A representative will be in touch with you in the next 24 hours. See how much you can save.
Fill out the form to get a 10 minute demo. A representative will be in touch with you in the next 24 hours.
It's easy to print your business documents online with Mimeo.
No Order Minimums
Print from Wherever You Are
Budget-Friendly Prices
Overnight Delivery
API Integration
Warehousing